W.B. Simpson & Sons, one of the best-known tiling contractors in London and the South East, is now diversifying into wooden flooring for the first time.
The company has made its name over 190 years for high quality work on a wide range of different types of tiling projects, and has an impressive project portfolio covering work in transport, hospitality, public realm and many other different areas.
Now it is transferring its skills and expertise into the commercial wooden flooring sector, where it has already built up an impressive array of projects, including commercial office fit-outs, hospitality, private residential and public spaces within residential buildings.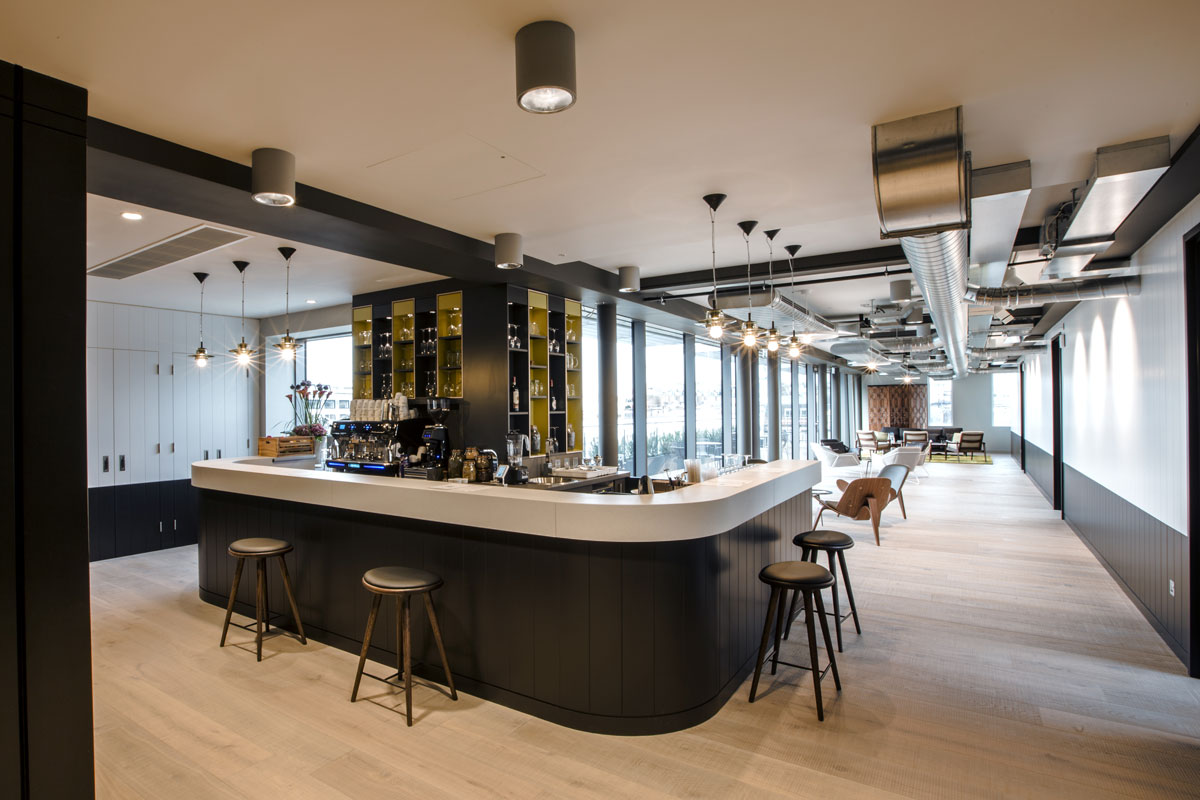 Applying The Same Attention To Detail
W.B. Simpson & Sons is applying to its wood projects the same attention to detail and focus on the craft aspects of the job that has brought the company so much success in the world of tile contracting. It has assembled a team of skilled and experienced wooden floor installers, working under Kirk Bundy, Senior Manager for Wood Flooring, and will provide a full installation service, from start to finish including sub-floor preparation, for any customer who is looking to install a beautiful wooden floor.
Within the team it has the skills to install all flooring types, including solid European rustic planks, engineered wood, laminates and parquet flooring. Not tied to any individual supplier, the company works with the best suppliers from across Europe, to source beautiful products which will give the best results in each customer's specific installation.
Surface finishing is also carried out, whether it is sanding that is required or providing an oil finish, to ensure that the completed project looks absolutely stunning and provides a durable, long-lasting solution for the customer.