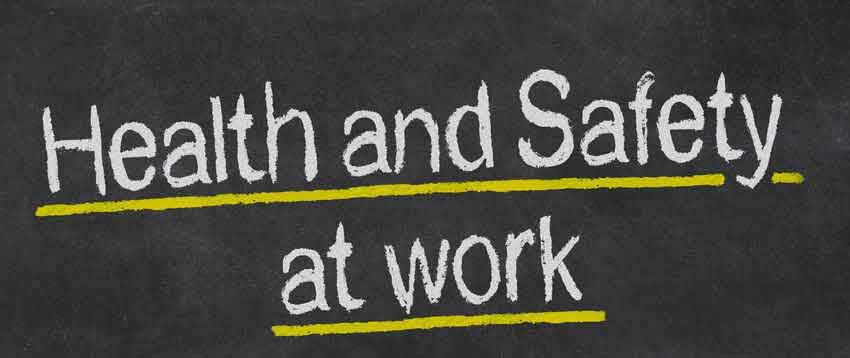 Health and Safety are of paramount importance to us and we encourage our staff and operatives to take an active interest in the subject. We are members of the Construction Health & Safety Group (CHSG) who provide us with up to date information and advice on legislation and current trends. Our safety record over the years is good and we intend to keep it that way. Investing in our people is important and we offer an ongoing training programme to keep employees up to date and at the top of their craft.
Health and Safety Manager
Our Health and Safety Manager makes regular visits to our project sites to ensure staff are working to correct procedures for their safety and the safety of others also working on site. Personal Protective Equipment (PPE) is provided to all staff working or visiting our site where necessary.
Included in our health and safety policies is our commitment to environmental factors. Our Environmental Policy is aimed at increasing our operative's awareness of the environmental impact our work has. Our management staff regularly brief our site operatives on our obligations with regards to environmental impact.
Site Operatives
Site operatives are encouraged to carry out tiling work in an economic manner. This includes reusing materials and avoiding over-ordering, reducing wastage wherever possible. Pallets are stored and, in most cases, returned to the respective suppliers at the completion of the project. Waste materials onsite are given due care and attention when sorted, according to their required disposal method. Non-site disposable waste is often collected by ourselves, brought to our premises and disposed of by the appropriate means. Warehouse staff are required to sort materials brought back from site into recyclable and non-recyclable waste.
Both management and site staff are encouraged to use local suppliers, where it is practical, when arranging material deliveries. In addition, staff visiting project sites are encouraged to travel via public transport wherever possible. These efforts are aimed at reducing the overall carbon footprint of our work.
We also encourage our office and administration staff to display an environmental awareness. Waste paper and plastic generated at both offices is actively recycled. We will continue to evaluate the impact our work has on the environment and aim to reduce it as best we can with new and innovative solutions.
A number of our policies are available for download on this page.