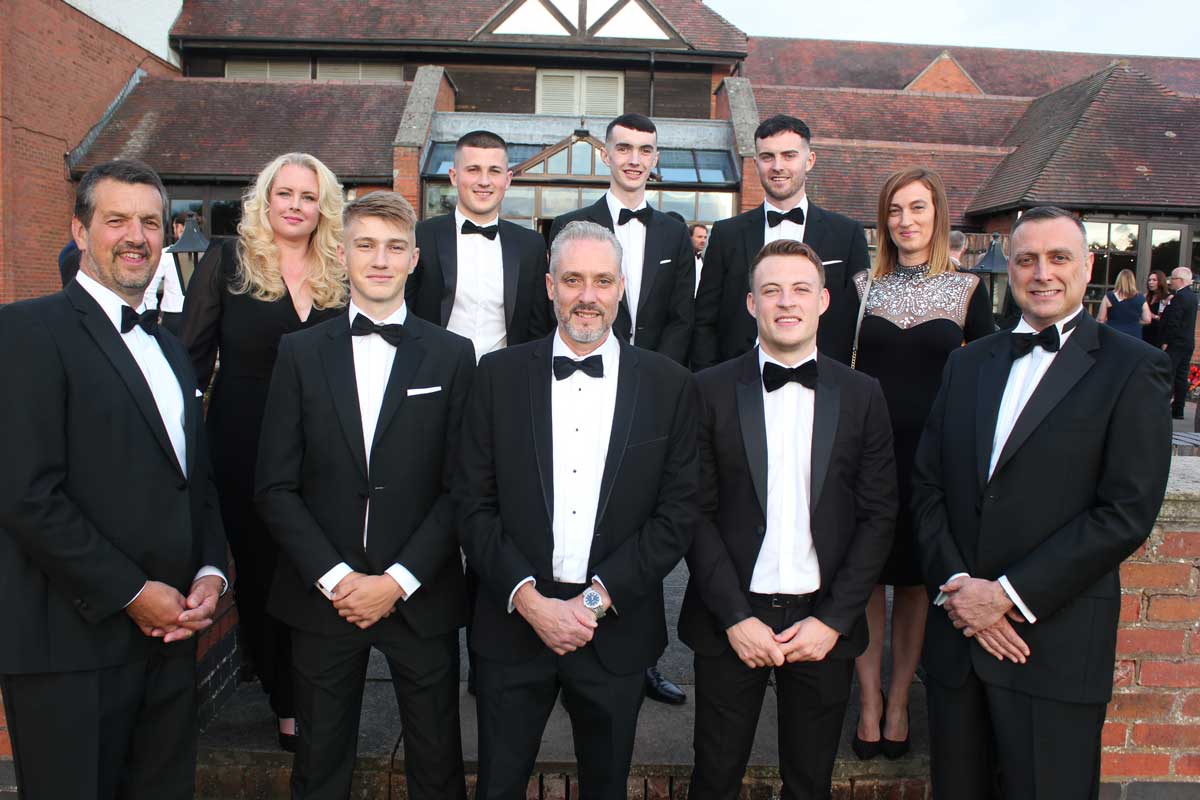 Back left to right
Helen Keenan – Office Manager/Accounts started with WBS Midlands at its inception.
Charlie Green – Started as an 16 year old apprentice tiler in 2016 With WBS Midlands Now a fully qualified tiler.
Patrick Maguire – Started as a 16 year old apprentice in 2019 With WBS Midlands Qualified this year 2021
Mark Maguire  – Started as a 16 year old apprentice in 2009 With WBS Midlands qualified in 2011. Has worked his way up to management and is now our Contracts Manager.
Ela Zydorek – Office Assistant/Document Controller been with WBS Midlands for 11 years
Front left to right
John Hill – Tiler been in the industry for over 35 years with WBS Midlands for the last 15 years.
Alfie Hill – Started as an 16 year old apprentice tiler in 2020 just completed his first year, Alfie is the Son of John Hill, his Grandfather John Hill Snr (John Hill's Father) was with WBS Midlands from its inception, he was awarded Master Craftsman in 2014. Alfie is 3rd Generation in the tiling Industry.
Anthony Parrott – Managing Director WBS Midlands
Andrew Kay –  Assistant QS who is currently in his 5th year at Aston University; he also carries out site management duties and pricing of contracts.
Aiden Flanagan – Senior QS/Commercial Manager been with WBS Midlands since 2012.
We are proud of our record for taking on Apprentices and have a first class success rate in bringing them through to fully qualified tilers. This we have been doing since we started and now have a fully trained workforce, which is the bedrock of our business. We continue to take on one/two apprentices each year and currently have 3 going through training and 8 that have gone on to be fully qualified, along with continual training of office staff.