Winner of The Tile Association 2014 award for Best use of a tile in a Commercial Contract. WB Simpson & Sons (Midlands) Ltd installed over 1,800m² of Brazilian Slate flooring throughout the ground floor circulation areas and into the adjoining Birmingham Repertory Theatre. A further area was installed on the third floor, which acts as the lobby to the external terraces.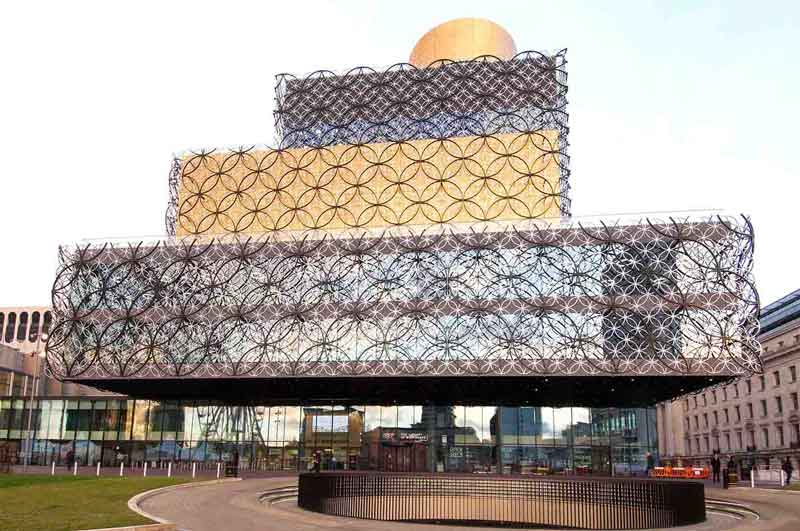 The Library of Birmingham
Four tile formats were specified – 20x20cm, 20x40cm, 40x40cm and 40x60cm – and were fixed in a traditional Romaans Verband pattern. The surface has a mottled grey appearance and offers exceptional durability, along with inherent non-slip properties.
The iconic building, and the Tiling installation, are awe-inspiring. The library has received numerous awards and has a BREEAM-excellent rating.