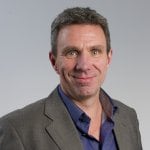 Following in the footsteps of father Stan and brother Paul, Billy Valler stepped into the position of Managing Director on 6th July 2018 after spending the last 15 years in a Director position for the company.
Following 19 years of service Stephen Medhurst has also retired from W.B. Simpson & Sons.
Billy is an active member of The Tile Association (TTA) as a member of the Board, sitting on the Technical Committee and conducting Technical Inspections.