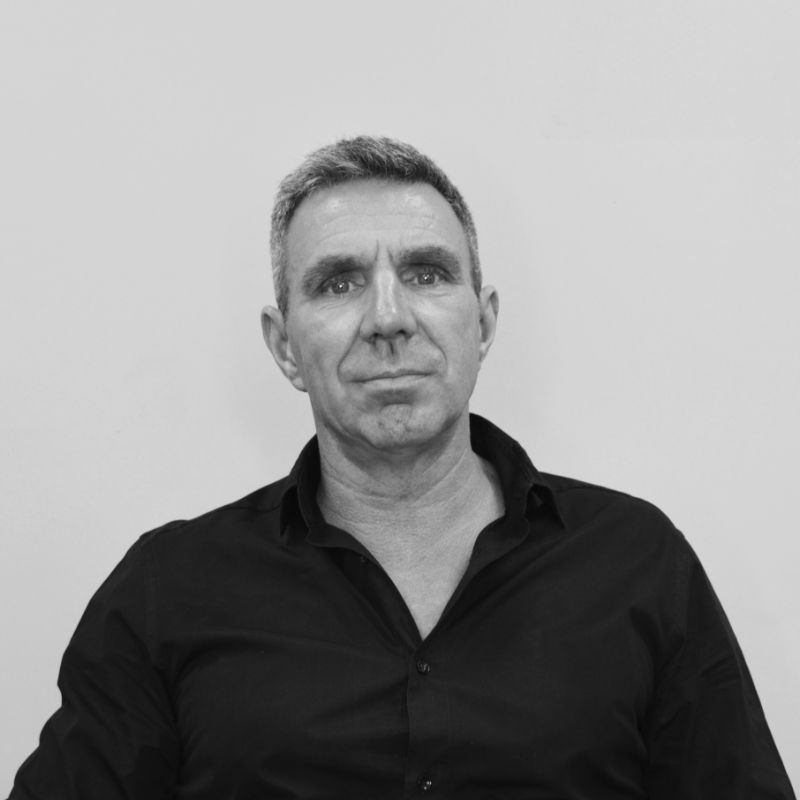 This month, TSJ sat down with Billy Valler, the managing director of WB Simpson and Sons, one of the UK's largest and longest running tiling contractors.
You can find the full video interview at the bottom of this page, but here are four key insights from that conversation.
Adaptability is key, but remember your history
Founded by William Butler Simpson in 1833, WB Simpson began life as a Central London based manufacturer of handpainted, decorative tile panels. The company mainly worked on six by six inch tiles that were glazed and fired. "In our studios on St Martin's Lane, we had teams of artists hand painting designs. William Butler Simpson was an artist himself, and back then we also did stained glass." Over time however, the requirements of clients changed, and the market WB Simpson operated in changed with them. "Getting towards the turn of the century, we realised more and more clients wanted the tiles installed, so then we started installing the decorated tile panels, and then in addition to that, there was all the plain tiling that went with it," Valler explains. "Over the years, the decorative painting of the tiles faded away, and we ended up supplying and fixing more and more.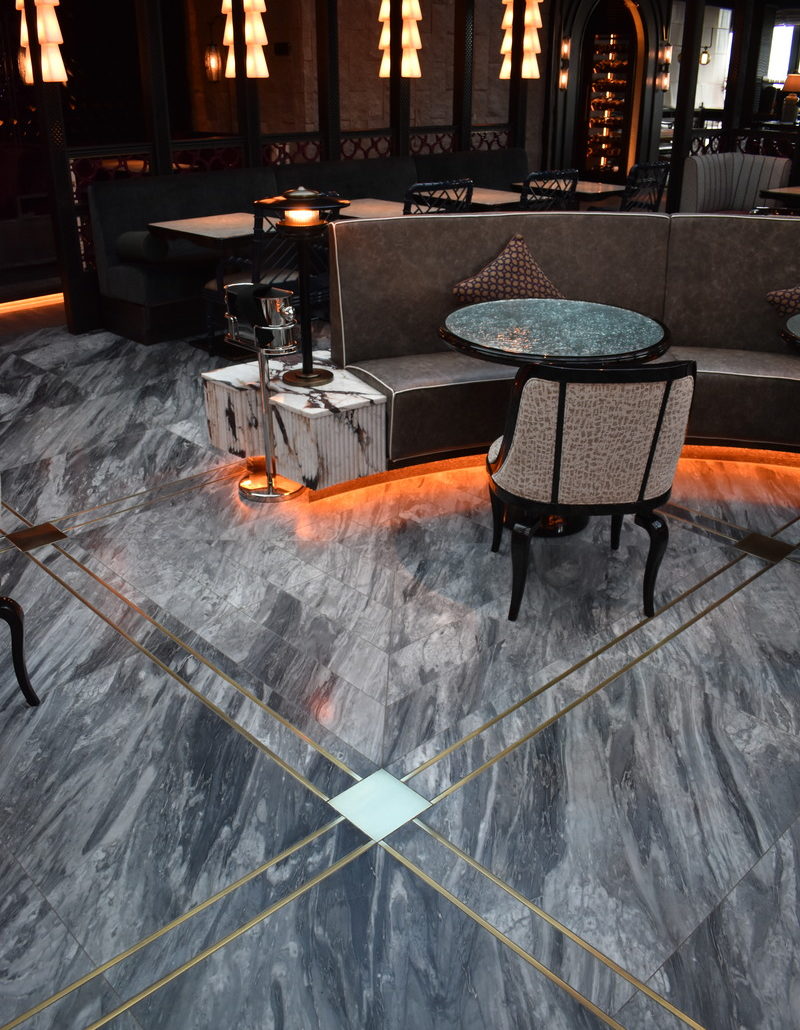 By the 30s, we were almost exclusively a tile contracting company." Of course, the company hasn't left its legacy behind entirely. As part of marking its 190th anniversary next year, it's embarking on a heritage project. "In doing so we've uncovered an enormous amount of our antiquities installed all over the country but especially in London, so much of our work from the Victorian times is still in place. We're compiling a database of that and we'll be having some celebrations next year."
Do what you can, but recognise where the decisions are made
On the increasingly urgent issue of sustainability, Valler is a big proponent. "I moved over to an electric vehicle six or seven years ago and have used electric vehicles since. I always say, anyone who wants to use an electric vehicle can obviously bring that to the office and charge it here for free." He acknowledges, however, that sustainability ultimately has to be driven by decision-makers. In construction, that means the specifier.
Page 2 Of Billy Valler's Industry Insight Interview Below
If the specification doesn't prioritise the environment, there's very little the tiling contractor can do – although that doesn't mean he won't try. "A project will come to us, and nearly always, we're told what kind of tiles they want," he explains. "Sometimes I'll go to a design meeting, and the designer will start talking about sustainability. I'll ask: 'You specified the tile, do you know what country it comes from?' And they'll say no. If it's a massive tile with a lot of waste, I'll ask if they'll consider redesigning their setting out, or choosing a different sized tile to reduce wastage."
Know your niche, but don't limit yourself
While it would likely be more than capable of undertaking domestic work around the entire country, WB Simpson's southern branch focuses primarily on large commercial projects in London, because those are the jobs that suits its business model best. "We don't work direct for the public. Well, it's very rare, it does happen occasionally. Mostly we're working for main contractors, doing commercial or residential development," Valler says. When asked about projects the company is particularly proud of, he lists off a dizzying line up of locations, including various London train stations on the recently opened Jubilee line. "We also did all the tiling at Wembley Stadium. If you go up to the Club Wembley area, there's huge areas of porcelain tiling, which we laid. There's over 30,000sqm.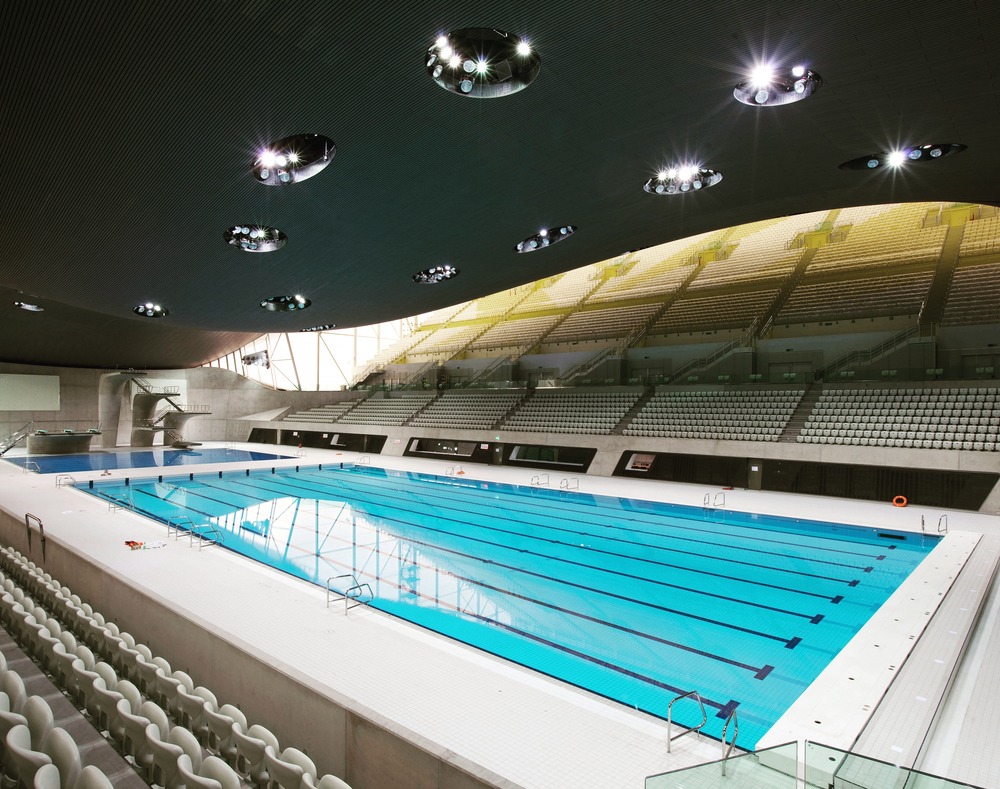 At one point, at its peak, we were doing 2000sqm a week on that project." Despite the fact it's been operating since the 19th century, designers still find ways to present new challenges for the company. "There's the Olympic Swimming Pools, the two 50m pools and the diving pool, which were really unusual designs for competitive swimming pools. They used 125mm square tiles, rather than 250x125mm. Because we did the wall prep and all the rendering too, we had to prep the walls and tile them within 2 or 3 mm or tolerance over 50m. And the tiles aren't completely flat, so dimensioning the pools is a big responsibility."
Anticipate challenges, but do your best to minimise them
Every company will encounter with some challenges specific to their particular location and crop of work. For WB Simpson, a common issue is organisation: "Usually, our jobs are in Central London, and we're managing them from down here [in Redhill]. So logistically, that can be quite hard, materials-wise. It can be a huge job up a little street, so that's always difficult. The timescale is always challenging. The client wants it done in a certain amount of time – tends not to get it ready in time – and then wants it all done right at the end very quickly.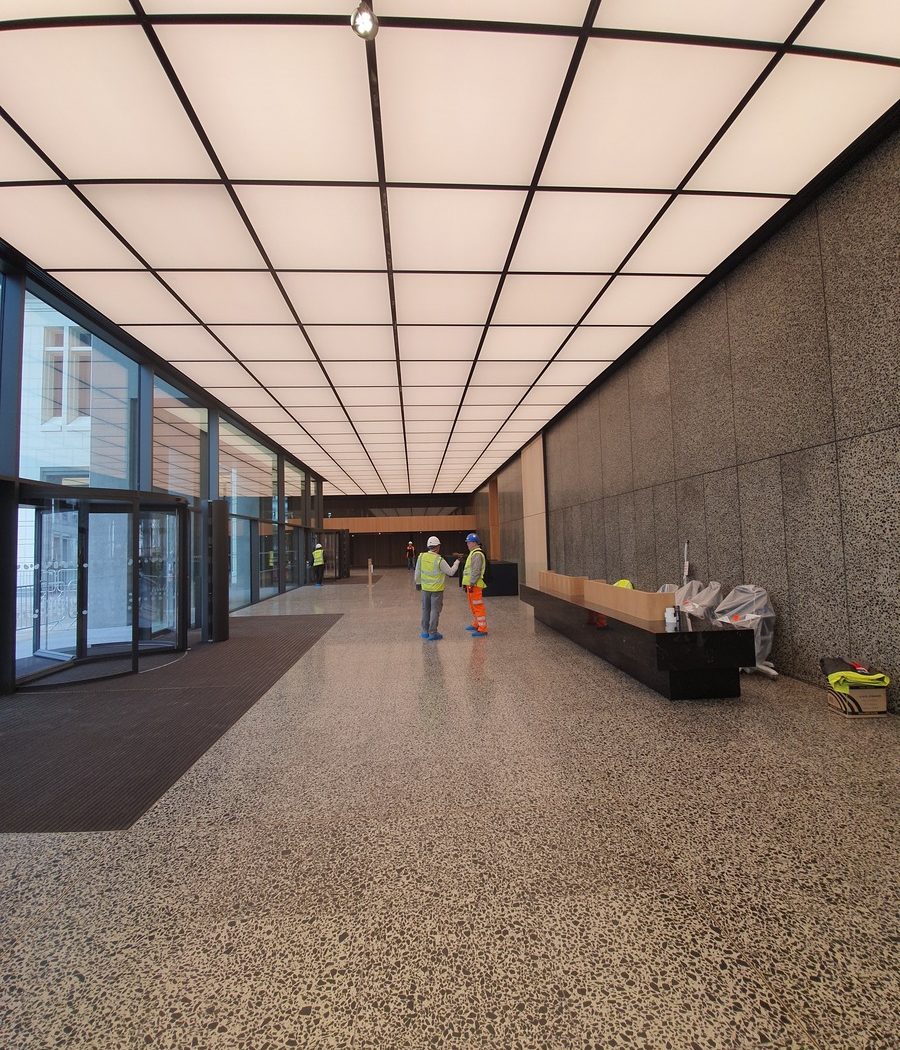 Coordinating with other trades and general site management can be quite difficult." To effectively minimise these issues, it's important for WB Simpson to maintain a strong office workforce. The business retains around 15 employees at its current office in Redhill, between quantity surveyors, estimators, office management and financial administration, as well as a design manager, contract managers and Valler himself. "Not everyone's always here," he says. "We've got site managers in addition to that who are running around between the jobs. If it's a very big job, say a £1.5m project over a relatively short period, one of those guys would be permanently on site as a project manager." In addition to that, the company employs tile fixers and labourers, depending on its requirements. "At minimum we'd probably have 20 guys, at maximum we might have 80. On massive jobs, we might have 20 guys all on the same project, and at any given time we're probably carrying out between 10 and 20 projects." Stay tuned for our December issue, which will include our full video interview with Billy Valler!